Donald Trump, just suffered yet another blow to his gigantic ego, as it looks like a little karma is heading his way.
According to several news sources, Donald Trump's trip to the United Kingdom set to happen next year will be reduced to a mere "working visit," meaning all of the grandeur and courtesy of an official "state visit", has been removed.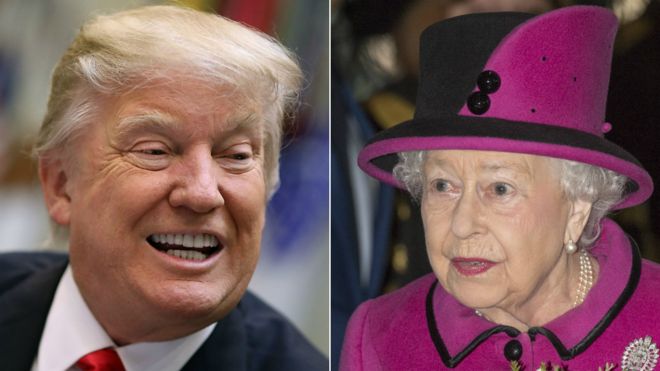 Traditionally diplomats who visit typically stay at Buckingham Palace, but not Trump on his working visit, he will be forced to stay at the U.S. ambassador's residence, according to the Standard.
When asked to report on the incident, the White House were silent, saying they have nothing to announce at this time, probably to avoid the awkwardness of the situation.
Trump's long planned visit has already been chalk full of controversy. Trump reportedly said to Prime Minister Theresa May that he was concerned about protests and wouldn't visit the country without total public support.
In June, London Mayor Sadiq Khan demanded the UK to cancel the visit, which was planned for late 2017 at the time, after Trump insulted Khan's response to a London terror attack.
Please share this post and your thoughts on Facebook!